Extreme Heating & AC — a name that's synonymous with comfort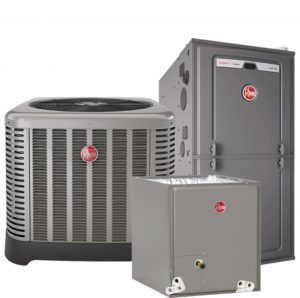 For over 13 years we've provided customers just like you with high quality services that ensure indoor comfort at a price that's just as comfortable. And it's those 13 plus years of experience that separate us from other companies and enable us to provide you with solutions that keep you comfortable while also saving you money. So, whether you're just needing us to perform a simple repair, or you're needing us to install an entirely new system, we'll not only get it done, but we'll get it done better.
From repairs to replacements, inspections to second opinions, our professionals have 13 years of experience providing customers like you with affordable options.
Whether you need routine maintenance or a new system entirely, we can do it all. Contact us today for a FREE second opinion on any suggested repairs made by other companies!
At Extreme Heating & AC, we don't discriminate! No matter the brand or model of your heater or air conditioner, we can ensure you're in good hands.